I CANNOT believe that I forgot to post these. I only realized it when I was searching my own blog (I know, it's weird) for these cookies and saw they weren't there.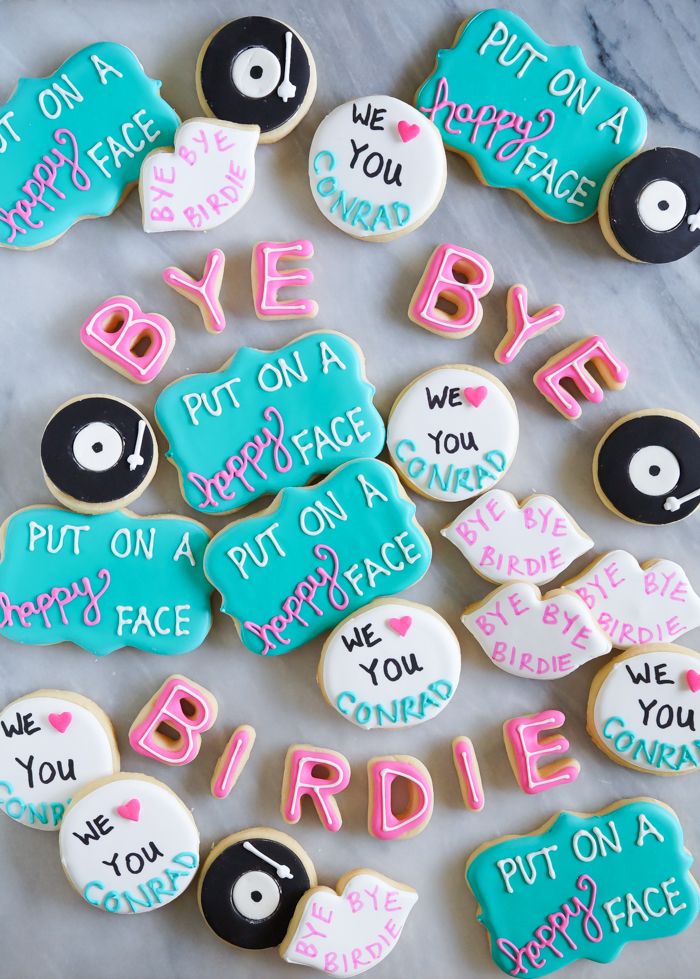 Way back in November (remember November?), Jack's school put on their very first full-length theater production,
Bye Bye Birdie
. The school is new and one of the things I love about it is that the students have the chance to try different activities. In other words, the kids don't need to have played competitive soccer since the age of 3 to be on the high school soccer team.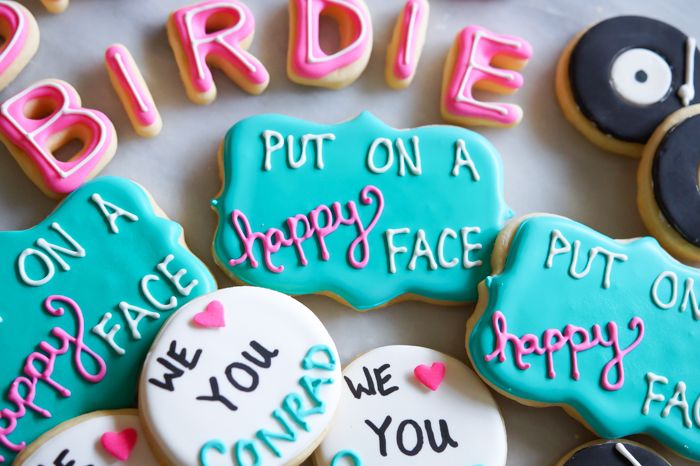 Jack tried out for the musical despite never having been in choir. He's a musical kid...he learned piano by ear, but I've never really heard him sing.